Black Friday 2020 Cancelled?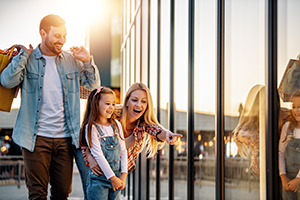 We can now confidently say that the Black Friday traditions of lines out the door for doorbuster deals, crushing crowds, and in-store sales starting on Thanksgiving Day are a thing of the past. And while online shopping and events like Cyber Monday had already weakened Black Friday's position as the biggest and best day for deals, the coronavirus pandemic is forcing retailers to press the "reset" button on how this year's holiday shopping season will run.
Retailers have more responsibilities to juggle this shopping season, namely creating a safe shopping and working environment through social distancing logistics, limited store capacities and opening times, and additional cleaning protocols. But they must also contend with ongoing inventory challenges, disrupted supply chains, an economic recession that weakens their customers' buying power, and building and running a new shopping experience that relies heavily on e-commerce and curb-side service.
What you can expect
With all of these factors in mind—not to mention the pressure on retailers to make up for money lost during the shutdowns earlier in the year—many big-name stores will be starting holiday sales in October. That's right. You'll be able to buy stocking stuffers and Halloween candy at the same time.
Hooray?
If you're not happy about mixing holiday-themed sales and decorations, you might be happy to learn that many stores won't be open for shopping on Thanksgiving Day.
The trend of starting Black Friday shopping by dessert time on Thanksgiving kicked off when, because of where Thanksgiving fell relative to Christmas, there were going to be six fewer days of shopping between the holidays. And then the trend stuck—until public backlash encouraged some retailers to stay closed on Thanksgiving, putting time with family before a few extra hours of sales and profit.
The pandemic is now giving a bigger and harder push for all stores to reconsider opening on Thanksgiving.
Here are the holiday shopping changes that have been announced so far from some of the biggest names in retail:
Target will launch holiday sales in October but will be closed on Thanksgiving Day.
Amazon is moving its annual Prime Day sales into October as well, with rotating, limited-time deals.
WalMart will be closed on Thanksgiving, with normal shopping hours resuming on Black Friday.
Best Buy, Kohl's, the TJ Maxx family of stores, Costco, and Bed Bath & Beyond have all said they will be closed on Thanksgiving.
In the end, these new changes could all work out in your favor. An extended season of sales means more time to consider and spend wisely.
« Return to "CFFCU Blog"
Go to main navigation