Six Ways Online Bill Pay Can Help You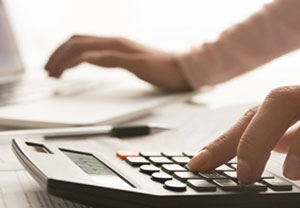 Six Ways Online Bill Pay Can Help You
Online Bill Pay is a service that allows you to send electronic payments to billers. It's true that some billers have their own websites where you can make payments online. But it can be cumbersome and time consuming to log in to multiple sites and schedule payments. With Online Bill Pay you log in to one, secure site, using only one set of login credentials to schedule payments to multiple biller! But there is more! Check out these six reasons for getting started with Online Bill Pay:
Save time
With Online Bill Pay you can receive and pay your bills online, all in one place. You can even set up recurring payments so you don't have to remember to pay them.
Save money
The Online Bill Pay tool is free so you can save on postage, envelopes, late fees and checks!
Eliminate paper payments
Fewer and fewer people use checkbooks to pay bills. With Online Bill Pay, you make all payments online so no checks are needed. It's better for the environment too!
Choose payment options
Talk about choices! With Online Bill Pay you can preschedule payments, set up recurring payments or even make same-day payments for a small fee.
Stay organized
Overwhelmed by paper bills on the counter, in the drawer, in that special bin? With Online Bill Pay your payment history is stored in your online account so there is no need to sort through paper receipts or visit multiple website to access a past transaction.
Enjoy peace of mind
Paying bills electronically means no risk of mailed checks getting lost or stolen. Plus, you can stop worrying about missing a bill payment when you set up reminders and automated recurring payments.
Get started with online bill pay today! All you have to do is enroll in online banking, then click on the Bill Pay tab and enroll – it's that easy!

« Return to "CFFCU Blog"
Go to main navigation