Buying a Home In the Spring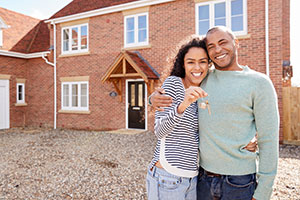 Buying a Home In the Spring
Home shopping season is upon us! Spring is the most popular time of the year for buying and selling homes. With so many buyers in the market, you'll want to make sure you stay competitive. Follow the tips below to help you land the home of your dreams.
Research & Preparation
If you are planning to move to a new area, it is a good idea to explore and talk to locals. Drive around in the neighborhoods you like most and use online tools to research the town and local real estate agents. Visit the neighborhood during different days and times to get a better understanding of traffic and lighting.
Finding a local real estate agent that is well versed with the neighborhoods you are looking in is extremely valuable. They will be able to tell you what the market is like, how fast the homes are selling, and information about the neighborhood. You can ask for a referral from a real estate network you've used in the past or ask friends from the area if they have an agent they could recommend.
Your Mortgage & Pre-Approval
Get in touch with a mortgage lender to figure out how much home you can afford. Our partner, Mortgage Center, offers a free pre-approval that will show sellers you're serious.
Your pre-approval letter will show you the maximum loan amount you are approved for, but you'll want to create a budget to figure out how much home you can afford. Don't forget about expenses like utility bills that could increase depending on your home. Make sure you're comfortable with a new monthly budget.
« Return to "CFFCU Blog"
Go to main navigation