Can You Return a New Car?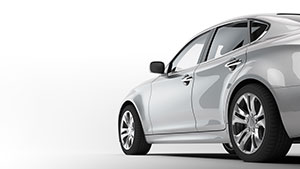 Can You Return a New Car?
There are reasons you may want to return a recently purchased, brand-new vehicle; however, return and refund policies and laws are notoriously strict when it comes to dealership obligations. Whether you're already suffering from a case of buyer's remorse or haven't yet signed the purchase contract, this guide will help you understand your options and perhaps avoid the situation altogether.
Reasons for returning a new car
You have buyer's remorse - Buyer's remorse—that gnawing feeling in your gut that you made the wrong decision in making a big purchase—can strike an hour after driving home in your new car or weeks later when you're making the first car loan payment. If the reason for returning a vehicle is rooted in simple regret, dealerships are under no obligation to accept the return, also called "unwinding the deal," unless they specifically state in the contract or dealer policy that there is a purchase grace period.
Absent a stated grace period, you can still approach the dealer and ask if they will take the car back. Usually, they will only do so as a trade toward a new vehicle or they will make an offer to purchase the car from you. Either way, you will probably lose money on the exchange, but it will divest you of the unwanted vehicle and enable you to pay off most of the car loan.
You bought a lemon - To be legally dubbed a "lemon" under a state's lemon law (yes, that's really a thing!), a vehicle must exhibit a substantial defect covered by warranty that cannot be fixed after repeated repair attempts within a certain period of time. As you can see, to qualify as a lemon, a vehicle's faults must fall within strict parameters. If you believe this is the case with your new car, make sure all repair attempts and failures are well documented and familiarize yourself with your state's lemon law before seeking compensation from the manufacturer.
You got a bad deal - If, after taking your new car home, you've discovered the dealership salesperson you worked with made promises regarding the car's price, features, or warranty that are untrue, you may have a legal case to return the car. If you suspect fraud, collect all purchase documentation and speak with an attorney.
Options
Dealer policy - If you're fortunate enough to buy from a dealership with a grace period attached to new car purchases, you may be able to return the car, no strings attached, as long as it's within the grace period time frame—this can be anywhere from 24 hours to 30 days after purchase. The dealership may take the car back for full purchase price or prorate the price as if you had rented the car. This can be a big motivator to buy from a dealership that offers this kind of policy.
Legal loopholes - There are very few legal loopholes to "unwind the deal" after a vehicle purchase. If only a minor (anyone under 18 years old) signed the purchase contract, or, in some states, if one spouse purchased a vehicle without written consent from the other spouse, for example. Some purchase contracts will have a "back out" clause that allows the buyer to exit the contract before taking delivery of the car—however, they will most likely lose the down payment.
Sell it - You always have the option of selling your new car on the private market. You will probably lose some money, but it's often the most successful tactic to get out of new car ownership. This option allows you to pay off an auto loan, if you used one, and start over from scratch on your car search.
Ways to avoid common causes of buyer's remorse
These quick tips can save you the agony of buyer's remorse and help ensure you drive the right car home at the end of the day.
Don't assume a car has a certain feature that you want. Look at the vehicle specs, ask about all the buttons, and (safely) push all the buttons so you know what you're buying.
Don't skip the test drive—in fact, ask the salesperson for an extended test drive and take some of your regular routes. Bring along the people who will regularly ride in the car and have them try out all the seats.
Check your insurance rates on the car you're looking to buy. You don't want to find out after you purchase a car that insurance on it is more than you can afford on top of car loan payments.
Ask the salesperson to accompany you home on a test drive to see if the vehicle fits in your garage.
« Return to "CFFCU Blog"
Go to main navigation