E-Alerts Activation
Step 1: Click on the Mobile link in the top right in the Online Banking and then click on "SMS Services."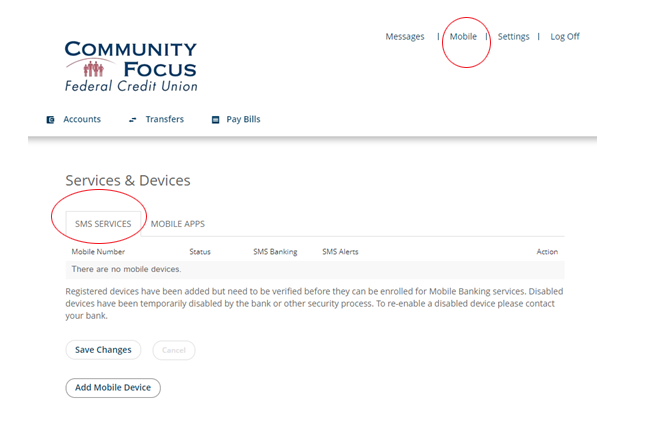 Step 2: Click on "Add Mobile Device" and enter your mobile phone number. Save your changes. An activation code will be sent to your mobile device.

Step 3: Enter the activation code and click on "Activate."

Step 4: In "SMS Services" tab click on the checkmark under SMS Banking and SMS Alerts. SMS Banking alerts are for convenient short code messaging to receive balance and history on your mobile device. SMS Alerts are alerts that are sent based on your preferences e.g. balance below or above, posted transactio, check/draft clearing over or below a certain amount etc. You will receive a text notification to your mobile device that your Text Banking has been activated.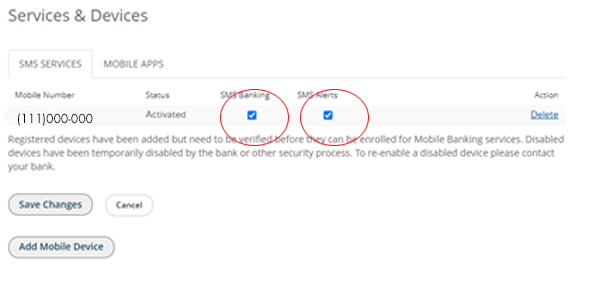 Step 5: To make texting more convenient, nickname your accounts in Online Banking. Click on the "Settings" tab and then select the "Accounts" tab.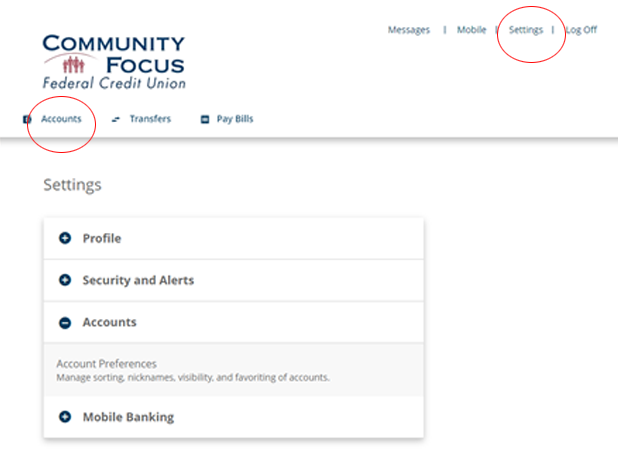 Step 6: Under "Account Preference" provide a short one-word SMS Nickname that will make it easy for your to remember and use in sending texts commands. You will be able to provide SMS Nickname for all of your accounts. Once your SMS Nicknames are established, you will be able to send text commands.
Text the following short codes to "71806".
BAL - Balances on all accounts
BAL SMS (Your Account Nickname) - Balance on a specific account
HIST - Account history for your default account
HIST SMS (Your Account Nickname) - Accounting history for a specific account
Step 7: To create SMS Alerts, click on the "Accounts" tab at the top of the screen and then click on the link "Create Alert."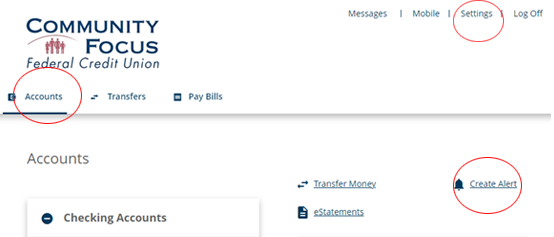 Step 8: Select Alert Type and Account Type.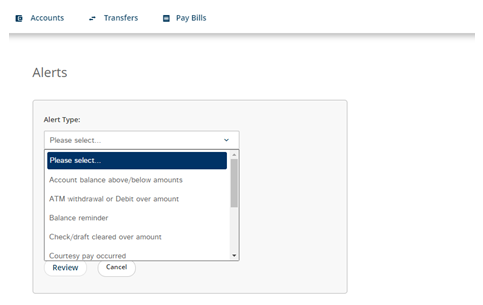 Step 9: Select where you want to receive your alert: Your Email Address or Your Mobile Device or both. Save changes. You are all done!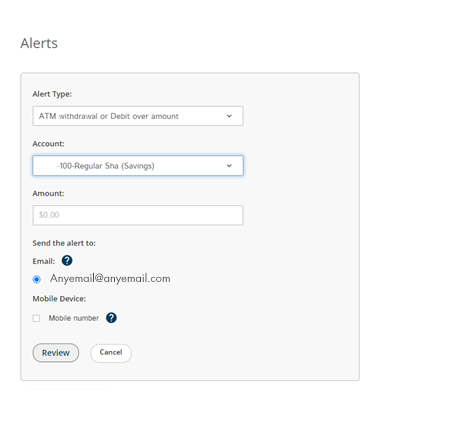 Go to main navigation